I got to wear this really neat outfit for Halloween.
It looked like a cow,
and when you pressed my tummy,
the costume said "Moo!"
I don't know why, because everyone knows cows say "Neigh",
but it was a lot of fun!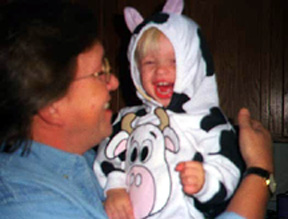 Here I am having a great time with Grandpa!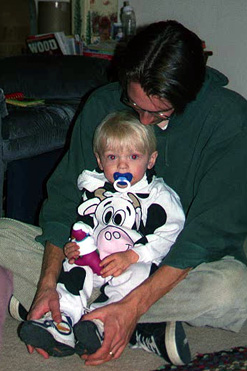 Me and Daddy.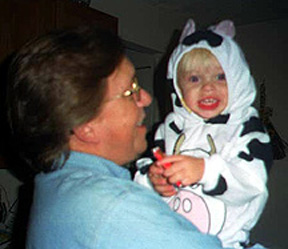 And some more fun with Grandpa.
He and Grandma came over to take pictures
of me and Ben in our costumes.
I didn't share my Kit-Kat, though!

Early Pictures of Xander
Pooltime Fun
Pumpkin Patch 1998
Halloween 1998
Xander's Second Birthday
Xander's Second Birthday Portrait