Xander and Ben Having Fun!
My mom and I took the boys to Myrtle Beach this summer, where we met up with my Aunt Mary. It was really hot, so we only went to the beach in the evenings. One evening, we decided to stop at a small pavilion that had a few rides for children.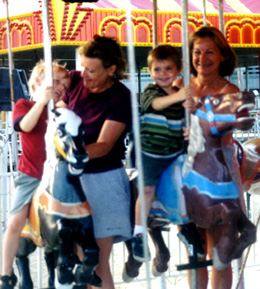 Here they are on the carousel with Grandma and Aunt Mary.



Ben loves this picture; he carries it around with him, saying "Aunt Mawy".



More fun on the carousel.
After the carousel, Xander and Ben went on some of the other rides. We didn't know how they would like them, since no adults could ride with them, but the boys didn't miss us at all!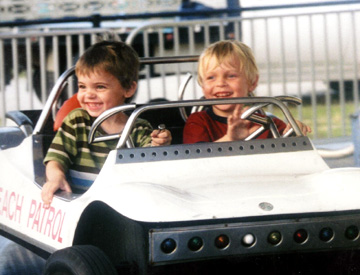 They loved driving the jeep together.


>