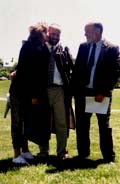 Here are my parents and my brother Bryan at Bryan's gradtuation from Virginia Tech.


Joe's family gathers at Joe's mom's wedding. This is Joe's sister, Heather; Joe, Joe's stepfather, Doy; Joe's mom; Joe's grandmother and her husband, Rich.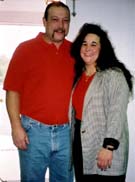 Here are my oldest brother, Randy, and his girlfriend Evelyn at my grandmother's birthday last fall.


This is our niece Mina. Ben calls her "Baby".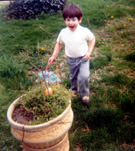 This is my older brother Will, when he was little (yup, it was the 70s). He's discovering an egg at an Easter egg hunt. (Hey, Will, you need to send me a more recent picture!)


I took this picture at my granny's 80th birthday party. This is my dad (with the beard), Aunt Mary, Aunt Linda, Aunt Patsy, Uncle Donny,Granny, and Aunt Deborah.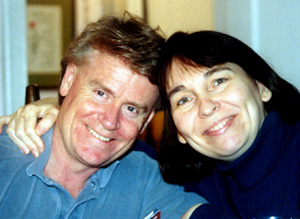 Joe's mom and Doy

Click here to see more pictures of Mina