Welcome to Ben's Place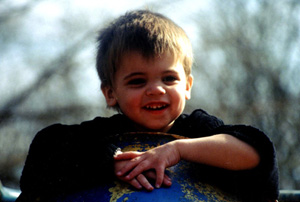 Hi! I'm Ben! Welcome to my scrapbook! Thanks for coming and getting to know me better.


This is me and Mommy and my big brother Xander. I was only four-months old in this picture, so I look pretty young.


Here I am with my Uncle Bryan! His keys taste good.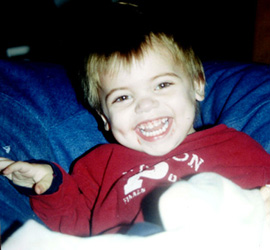 Here I am on Xander's beanbag.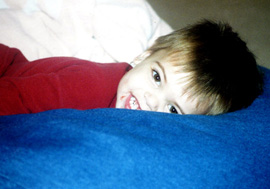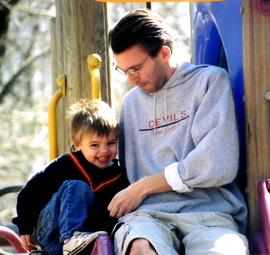 I thought it was so funny when my Daddy decided to go down the slide with me!
Isn't that silly?




Come see what my birthday was like!


These are my professional birthday pictures.


Pages of My Scrapbook:
Ben's Place
Recent Pictures
Cooking With Ben
My First Birthday
My Birthday Portraits
Black and White Photos